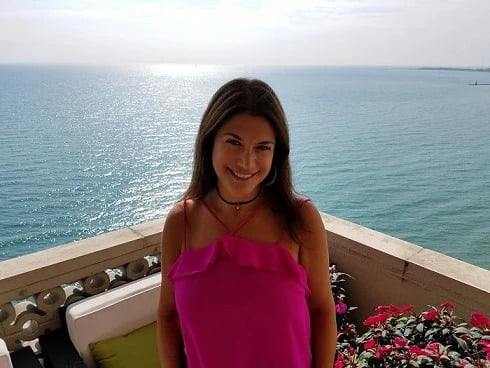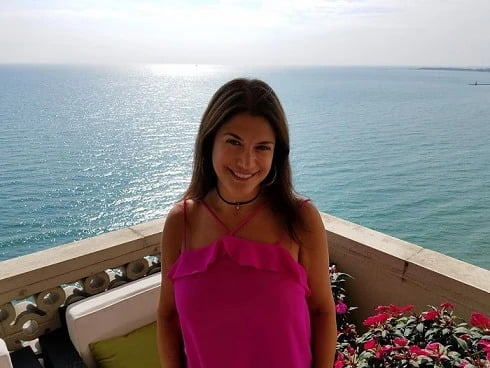 Lillian Kreppel is many things: she's a public speaker, entrepreneur, successful marketing strategist, and public relations expert. She's funny, outgoing, and a lover of life. Most recently, she added new roles to her list: anal cancer thriver, activist, and tireless pioneer advocating for the prevention and treatment of human papillomavirus (HPV). Lillian is a woman with an iron-sharp mission and vision, and the endless energy and dedication to achieve them.
When Lillian was diagnosed with stage II anal cancer in 2017, her response reflected her personality: "I don't have time for this cancer. Let's take care of this. Let's get it done." Her expertise as a planner and organizer shifted into full gear. She and her doctors immediately identified her rigorous treatment program of radiation therapy and chemotherapy, and she assembled a huge support team of friends that was with her every step of the way. Her determination, positive attitude, and relentless spirit got her through the ordeal with her critical organs (and sense of humor!) intact and, in the end, a new mission and vision in life.
In addition to co-founding the HPV Alliance, Lillian also serves as a patient advocate for the Rectal-Anal Task Force for the National Cancer Institute.
HPV Alliance exists to increase the Medical Community's awareness of the threat of HPV and the 6 cancers it causes.
To inspire others with my personal journey through the maze of HPV education, awareness, and prevention for the 6 cancers HPV causes.
To target the Medical Societies including Medical Residents with HPV education about the 6 cancers HPV causes.
To empower individuals with the knowledge they need to manage their own health.
To eradicate HPV for the next generation.
To change the negative stigma associated with HPV-related cancers.
"Although Anal Cancer is a rare disease, it is on the rise for both men and women, and unfortunately, stigmatized…so much so that many people will avoid even seeing a doctor, Lillian says". We have to spread the word because many people have never heard of Anal Cancer, much less HPV and the cancers it can cause. HPV and Anal Cancer desperately need a voice. I AM THAT VOICE." HPV Alliance is her vehicle.