Empowering patients to get the support they need, by making it easy to ask for and receive help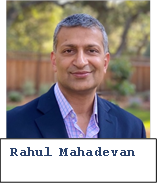 Founders story….
When I was diagnosed with Cancer in 2021…
I needed help but did not ask anyone for support because I did not want to be a burden to others
My needs changed constantly, so not only did I not always know what I would need help with, I was uncomfortable when people offered help I did not need
I hated hearing "Tell me what I can do to help," which put even more burden on me to receive the help that I needed
We started WiTT to give patients an easy way to ask for help without the stigma and burden associated with asking.
This platform is designed by patients, for patients, to help us get the support we need so we can focus on what is important — our health.  
Asking for help is never easy, especially when you are dealing with health conditions.
We built WiTT to help patients with 2 things:
Make it easy for you to ask for help without feeling guilty
Give those that want to help you an opportunity to help with exactly what you need
Visit WiTT to learn more
Benefits to our Non-Profit Partners
When it comes to helping everyone, we understand that existing resources often aren't enough.  WiTT's white labeled solution engages a patient's individual community and network to provide additional support through a secure, trusted digital experience.  In addition, by providing visibility into the needs of patients who belong to a community, the platform provides an opportunity to get those communities (companies, religious groups, etc.)  more engaged in needs of patients.  This will further enhance the visibility and reach of the nonprofit. 
.
WiTT's white labeled platform allows a non-profit to help a broader audience of patients, have a greater impact, and generate incremental funding for patient support without needing to increase their existing resources.
WiTT's white labeled platform provides visibility and transparency into the individual needs of patients, showing donors exactly the impact that their donations have on the lives of each individual patient.  The platform's FinTech (finance technology) functionality enables non-profits to generate additional funding through the platform that can be used to directly support their patients.
.
For those patients you currently support
Provide patients with an intuitive tool that provides a secure and simple pathway to activate financial support from their network and community;  allows you to stretch your organization's dollars further; and help more people.
.
For those patients you currently can't support
Enable patients to be part of your organization's community without you having to "turn them away" by giving them a branded and trusted solution that allows them to leverage their personal communities for support.
Generate additional revenue through donations
The platform enables you to generate incremental donations from individuals through our innovative FinTech functionality.  It also makes giving a highly personalized experience.
.